RELIABILITY AND PEACE OF MIND
Before being innovative and technologically advanced, at Boréal Bikes, we strive for reliability and peace of mind. We want to create products that you can rely on every day. We have taken a minimalist approach to bike design and have reduced the number of parts and wiring needed to produce an electric bike. We've eliminated the need for external housing of the battery and reduced the need of wiring, making our ebikes lighter, better looking and more reliable. We have carefully selected proven technology and developed our own with proven partners. We are a value driven company. We introduce new products and new technology that have greatest chance to improve your lifestyle and your community. We build locally and sustainably. We do things right so you can benefit from our products for a lifetime. Worry less. Enjoy more.
MAINTENANCE AND SERVICING
By reducing the number of parts involved in producing a bike, we have also reduced the number of things that could go wrong. By choosing high quality components, we have further reduced that risk. However, we do live in an imperfect world, so in the eventuality your Holoscene does need repair, we have designed the Holoscene Ebike so servicing is even possible by your local ebike mechanic or bike mechanic. Parts are integrated in a foolproof manner and replacement parts are readily available. Most of the manufacturers of these parts are actually in the U.S. or Europe. You can contact us at anytime to provide you with quality replacement parts we have learned to trust and rely on. (Warranty conditions here)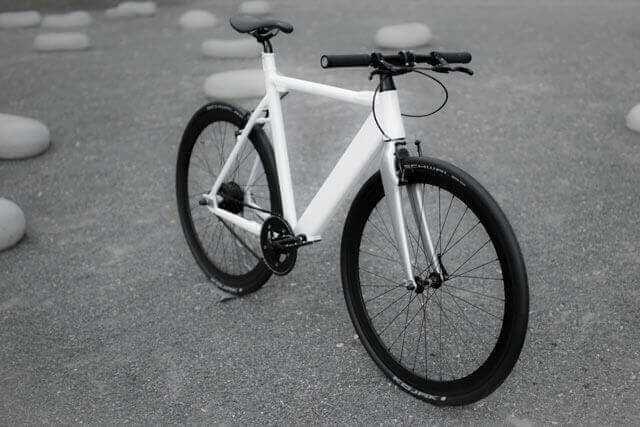 BORÉAL BIKES BIOGRAPHY
Boréal Bikes was founded by Louis-P. Huard, born and raised in Canada. A country famous for its lakes and mountains, but also notorious for its pothole-filled roads and extreme weather. In Germany, he noticed the popularity of ebikes and fell in love with the idea, but quickly realized that such bikes would be severely challenged in countries with not so tempered climates, like Canada. His appreciation for German craftsmanship and engineering also grew in time as he got more exposed to German made products. He was set on creating an ebike, that was built and engineered in Germany. But ultimately designed for a country, like Canada.
In Germany, he was happy to find locally a team of engineers and craftsmen that were up for the challenge. Being an avid cyclist himself, this ebike should not only be fit for the Canadian climate, but also light, beautiful and rugged. An ebike that would set the bar higher in terms of durability and weatherproofing and that you'd also be proud riding to and from work just as easily to your favorite bike trails and back.